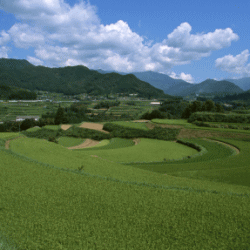 There are three part of Uonuma area, this place is famous for best brand rice of Japan, Uonuma Koshihikari.
North area, south area, and here is the center area Tokamachi city. Tokamachi is closely related with Shinano river, that is the longest river of Japan. This river made the ground rich and this rich ground grows a lot kinds of fresh plants.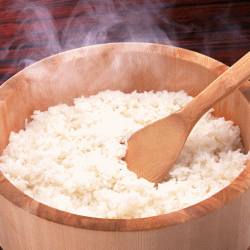 And the other important thing of growing fresh plants is heavy snow. Tokamachi is famous for heavy snow and appearing in a school textbook as the area of heavy snowfall. This heavy snow will be 3~4 meters high maximum and protects the ground, provides pure water. This Uonuma Koshihikari made in Tokamachi area is recognized as the highest rated rice of Uonuma Koshihikari. All we Tokamachi ryokan guild is serving Uonuma koshihikari for breakfast. Also, you can enjoy local cuisine like seasonal wild vegetables, local vegetables, and homemade pickles etc. We would love you to choose our Tokamachi ryokan guild when you visit here Tokamachi!